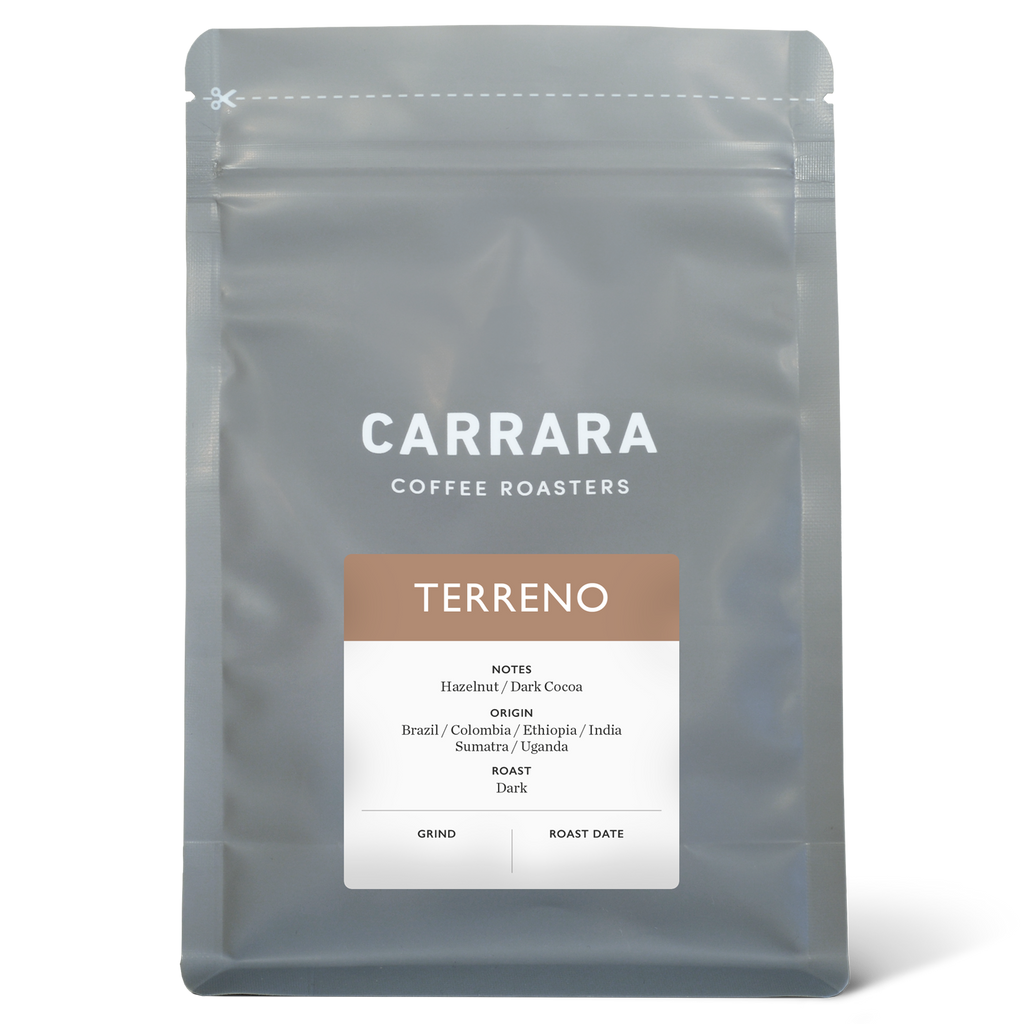 Terreno
Coffee Subscription
Roastery & Brewing Notes
Terreno is a dark roast, full-bodied espresso with a velvety crema. This is a perfect coffee to give you that morning kick, or for the person who simply enjoys a traditional coffee taste.
Dark roasting draws out the natural oils from the beans helping to create these deep notes of hazelnut and dark cocoa which have low acidity and a heavy body. 
Due to the bold richness of cocoa coupled with nutty tones, this coffee is recommended to be brewed as an espresso shot and amalgamated into a hot drink such as flat white or latte. 


Coffee Sustainability & Recycling

We are happy to confirm that the packaging we use to deliver coffee to your door in is recyclable - we encourage you to dispose of these responsibly.

Our coffee supply chain operates responsibly in conjunction with the worlds leading green coffee service group - Neumann Kaffee Gruppe. Together they commit to growing a sustainable coffee industry by reaching set objectives. You can read more about where our coffee is sourced and the steps taken to ensure this is responsibly done so.


How do subscriptions work?
Our coffee subscriptions are simple and easy to manage, and are the perfect way to make sure you never run out of your favourite Carrara coffee. To get started, just choose your coffee and delivery frequency. Place your order and you'll receive your first delivery a few days later.
Once your subscription is active, you can log in any time to modify or cancel it. You'll be charged automatically for coffee and delivery each time we deliver to you. If you have any questions just contact us.