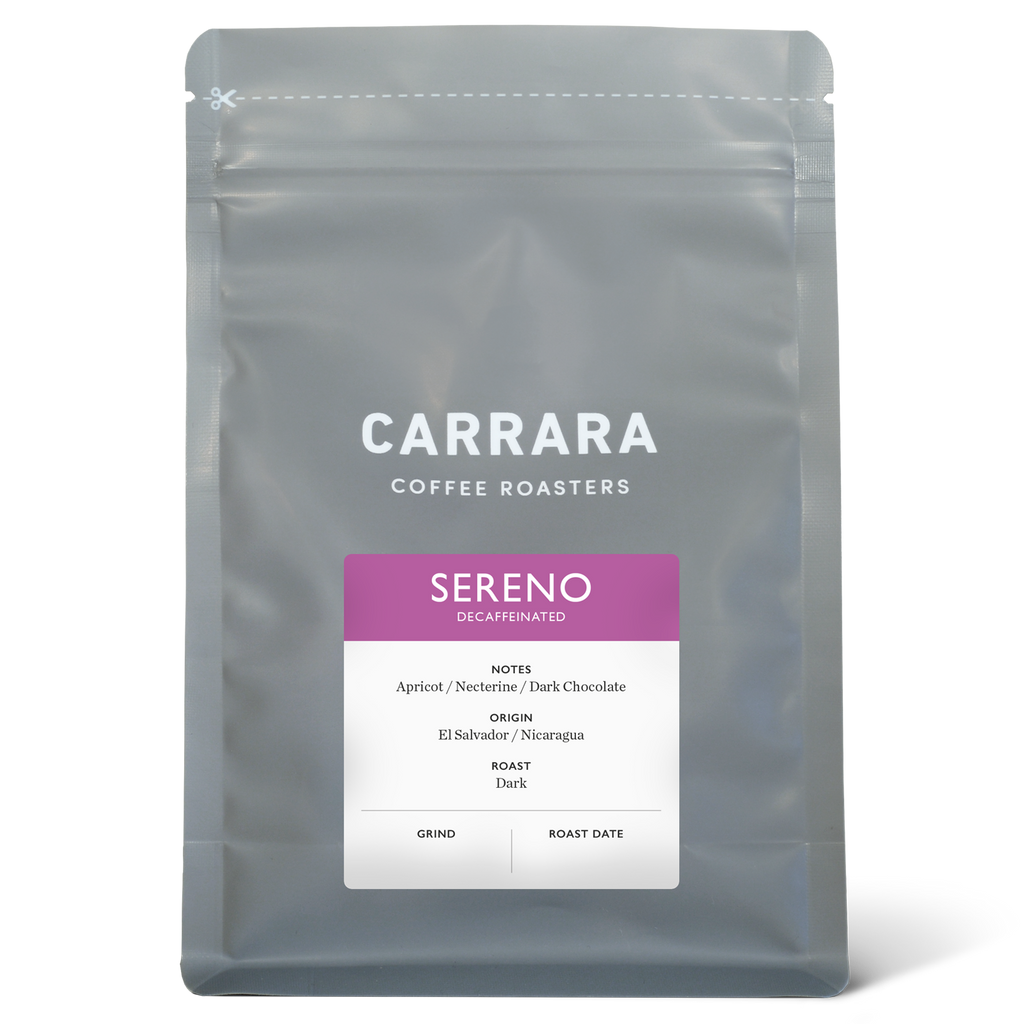 Sereno - Decaffeinated
Coffee Subscription
Roastery & Brewing Notes
Our decaffeinated offering is a blend of two washed coffees from the Central American countries of El Salvador and Nicaragua. Delicately balanced with a medium body, it is carefully roasted to create a dark, elegant coffee drink.
The notes of fleshy fruits apricot and nectarine, coupled with decadent dark chocolate produces a stylish decaf reminiscent of a traditional coffee taste with juicy fruit nuances.


Coffee Sustainability & Recycling

We are happy to confirm that the packaging we use to deliver coffee to your door in is recyclable - we encourage you to dispose of these responsibly.

Our coffee supply chain operates responsibly in conjunction with the worlds leading green coffee service group - Neumann Kaffee Gruppe. Together they commit to growing a sustainable coffee industry by reaching set objectives. You can read more about where our coffee is sourced and the steps taken to ensure this is responsibly done so.


How do subscriptions work?
Our coffee subscriptions are simple and easy to manage, and are the perfect way to make sure you never run out of your favourite Carrara coffee. To get started, just choose your coffee and delivery frequency. Place your order and you'll receive your first delivery a few days later.
Once your subscription is active, you can log in any time to modify or cancel it. You'll be charged automatically for coffee and delivery each time we deliver to you. If you have any questions just contact us.