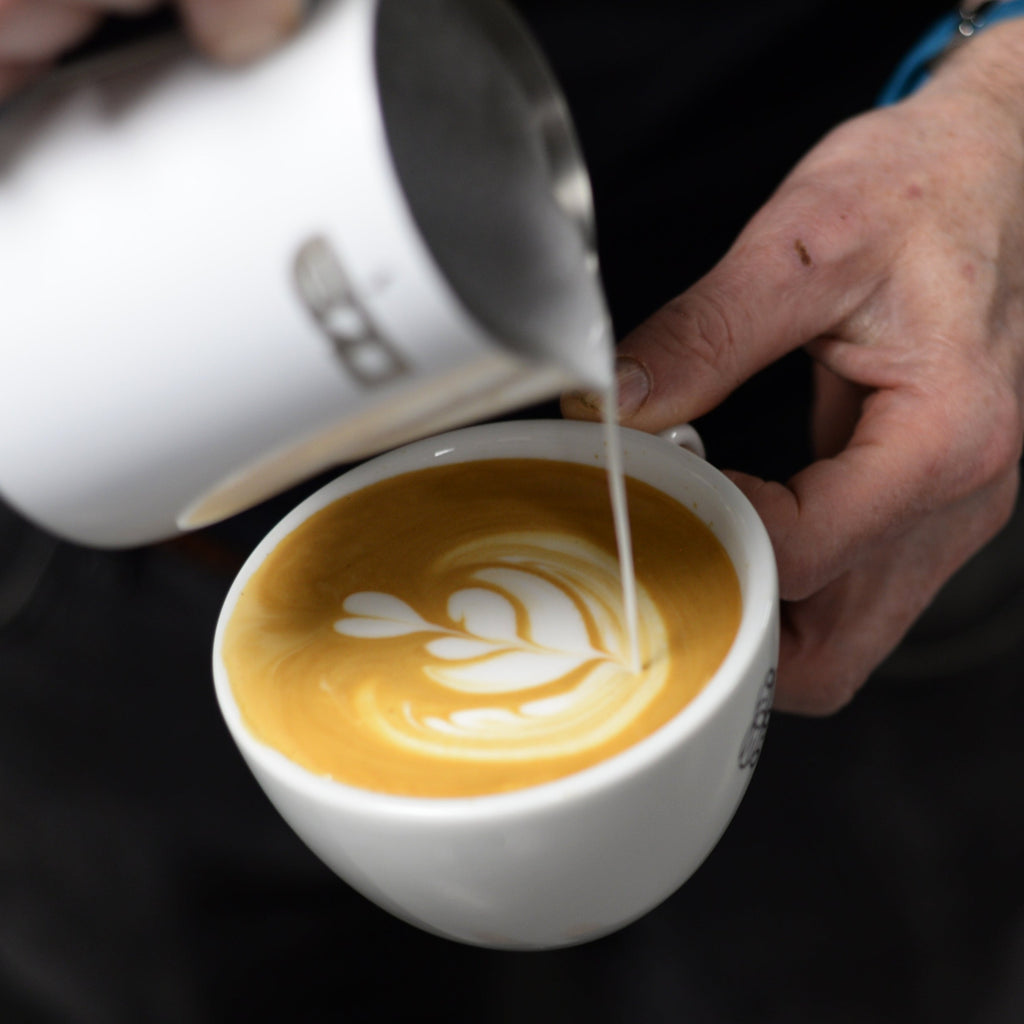 About this Course
If you're a barista looking to improve your professional skills, this is the course for you. We'll teach you everything from 'how to dial in your grinder' to latte art. You'll leave the course with a better understanding of the making process along with some fresh skills and techniques.
Course Itinerary:
Coffee freshness
Understanding how dose & grind effects shot times
How to calibrate grinder
Understanding under/over extracting
Steps for preparing espresso
Milk techniques
Latte art
Cleaning equipment
Location & Time:
The course is held at The Roastery, Airfield Business Park, Market Harborough, LE16 7QB and we run classes Monday to Friday 09:00 am - 17:00 pm. If you have a guest that isn't attending the course, Market Harborough is a lovely town full of boutiques, cafes, green spaces, and plenty of places to unwind whilst you enjoy your course.
Booking Information:
The course is purchased as a gift voucher. Gift vouchers are valid for 12 months from the date of purchase - you can contact us at your convenience to arrange the date of your course (subject to availability). Gift vouchers are emailed.


Testimonials:
Joyce - 4th March 2022 (taken from Google Review)
"I thoroughly enjoyed this morning's 3 hour Home coffee enthusiast masterclass. I was met with a warm friendly welcome and this friendliness continued throughout the morning making the experience relaxed and stress free.
Jay talked me through the coffee making process from start to finish whilst also allowing plenty of time for questions and practical application. He clearly knows his stuff and explains clearly and with just the right amount of detail. I had been advised to bring my own machine and the session was a good combination of using their machines and then practising on mine. 
I also enjoyed meeting other members of the team, including Chris the roaster, Jack from sales and Paul the MD. Everyone shared the same friendly helpful manner. Nothing was too much trouble and the time flew by!
I am happy to unreservedly recommend both Carrara coffees and their training.
All in all a great morning - many thanks, particularly to Jay".