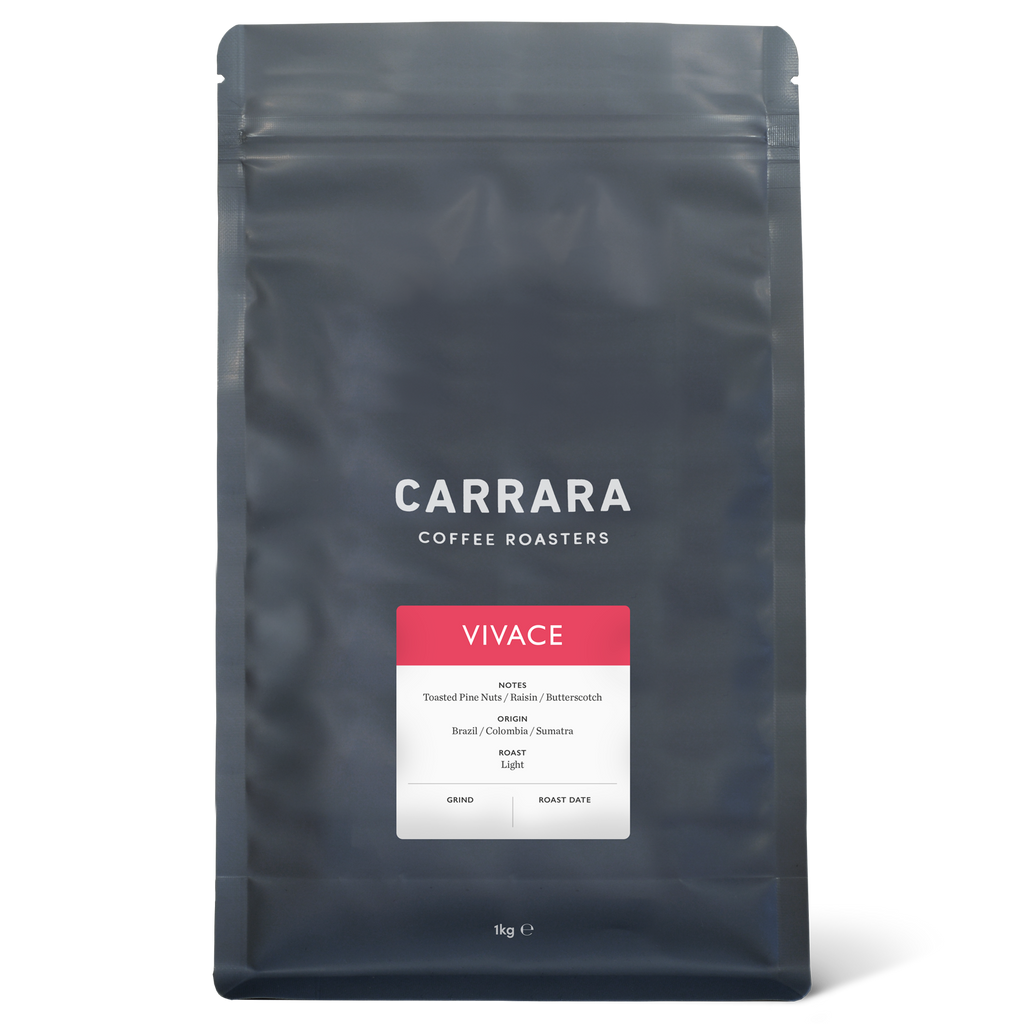 Roastery & Brewing Notes
Vivace is our brighter fresher light roast espresso blend. We have designed this coffee for the modern day espresso blend. Perfect for the flat white fan. Sweet and vibrant in milk, juicy and bright when enjoyed black.
Roasted on the light side to encourage the rich and fruity flavours to come through. At the start of the cup is rich raisin fruit notes that give the coffee a nice depth of body, leaving a balanced and clean finish of butterscotch and toasted pine nuts.


Coffee Sustainability & Recycling

We are happy to confirm that the packaging we use to deliver coffee to your door in is recyclable - we encourage you to dispose of these responsibly.

Our coffee supply chain operates responsibly in conjunction with the worlds leading green coffee service group - Neumann Kaffee Gruppe. Together they commit to growing a sustainable coffee industry by reaching set objectives. You can read more about where our coffee is sourced and the steps taken to ensure this is responsibly done so.