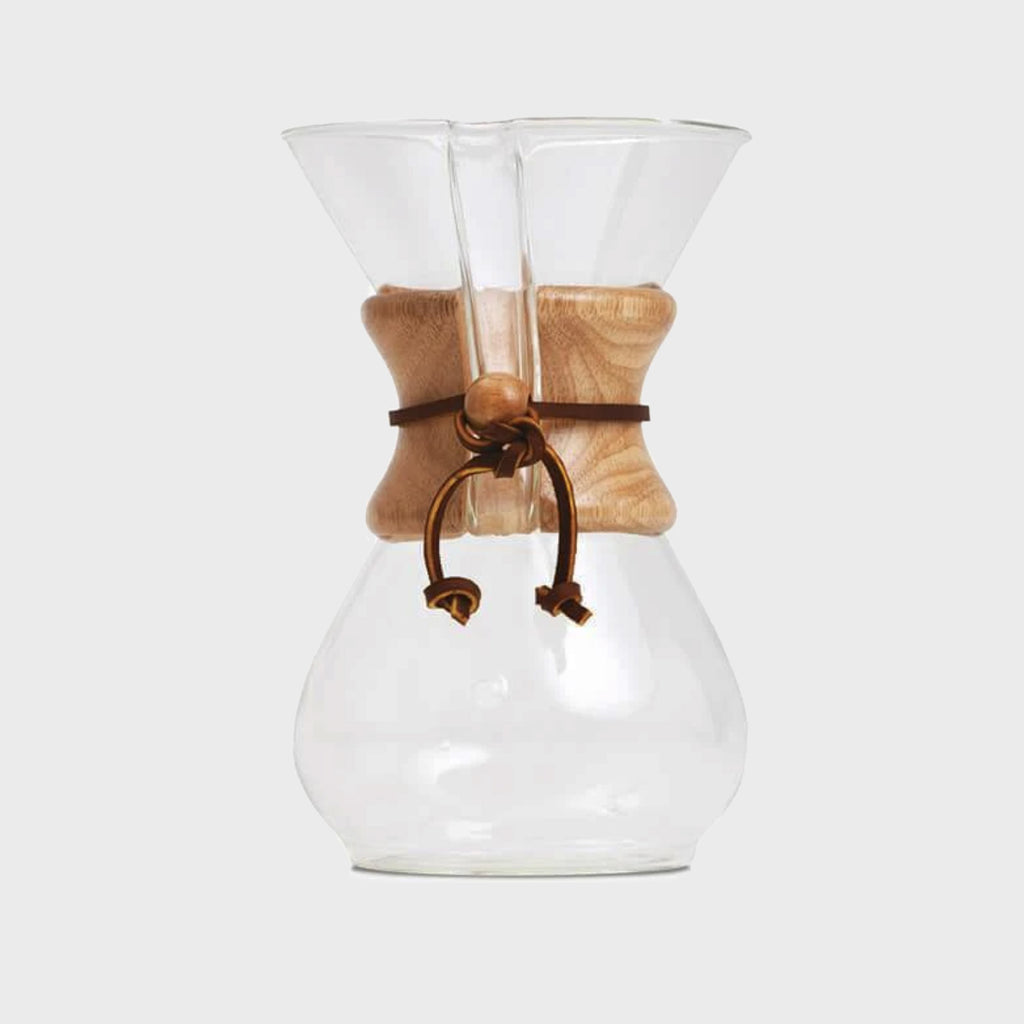 Product Features
Brand: Chemex
Range: Classic
Material: Non-porous, heat-resistant borosilicate glass. Includes a polished wood collar with leather tie.
Size & Capacity: 6 cup / 885ml
Filter: Chemex Square Paperfilters (not included)
Dimensions: H: 209.5 x D: 130mm
To learn more about how to get the best out of your equipment and Carrara coffee, visit our Brewing Guide.