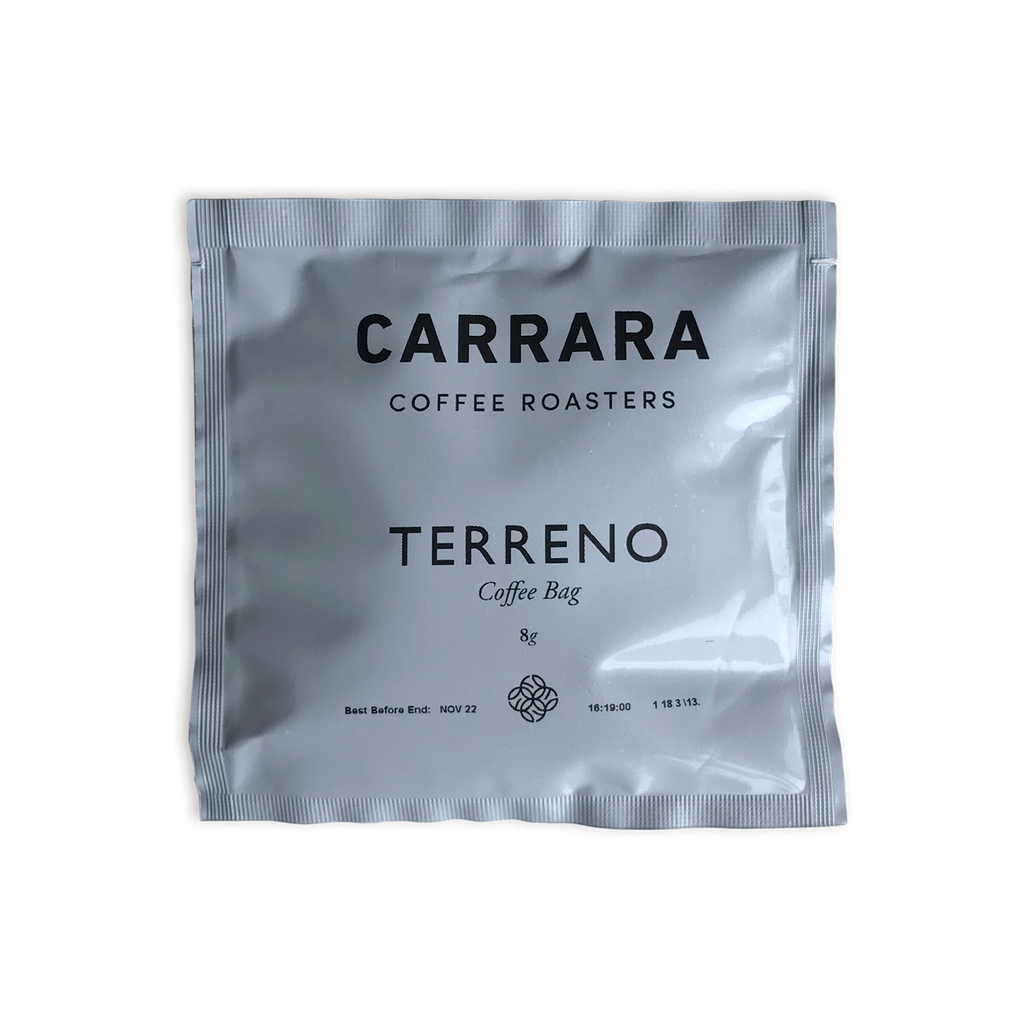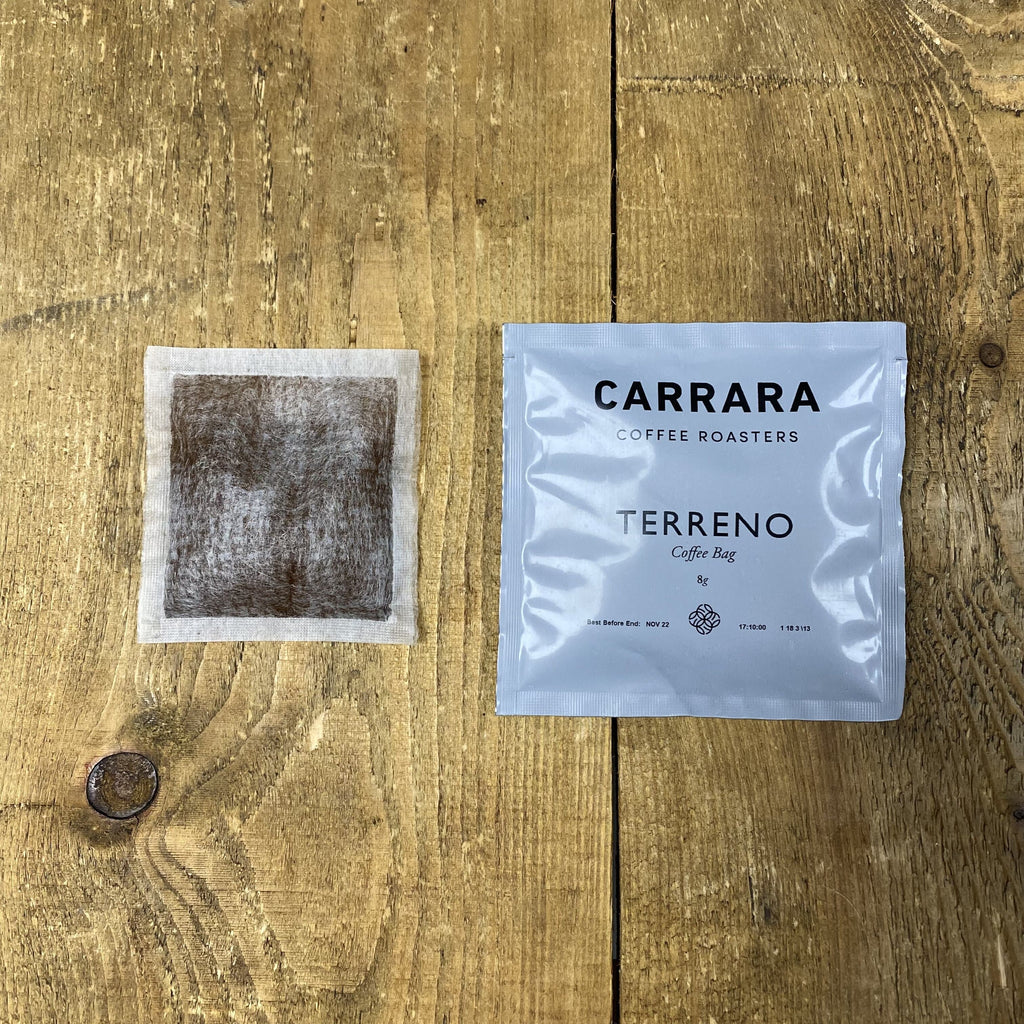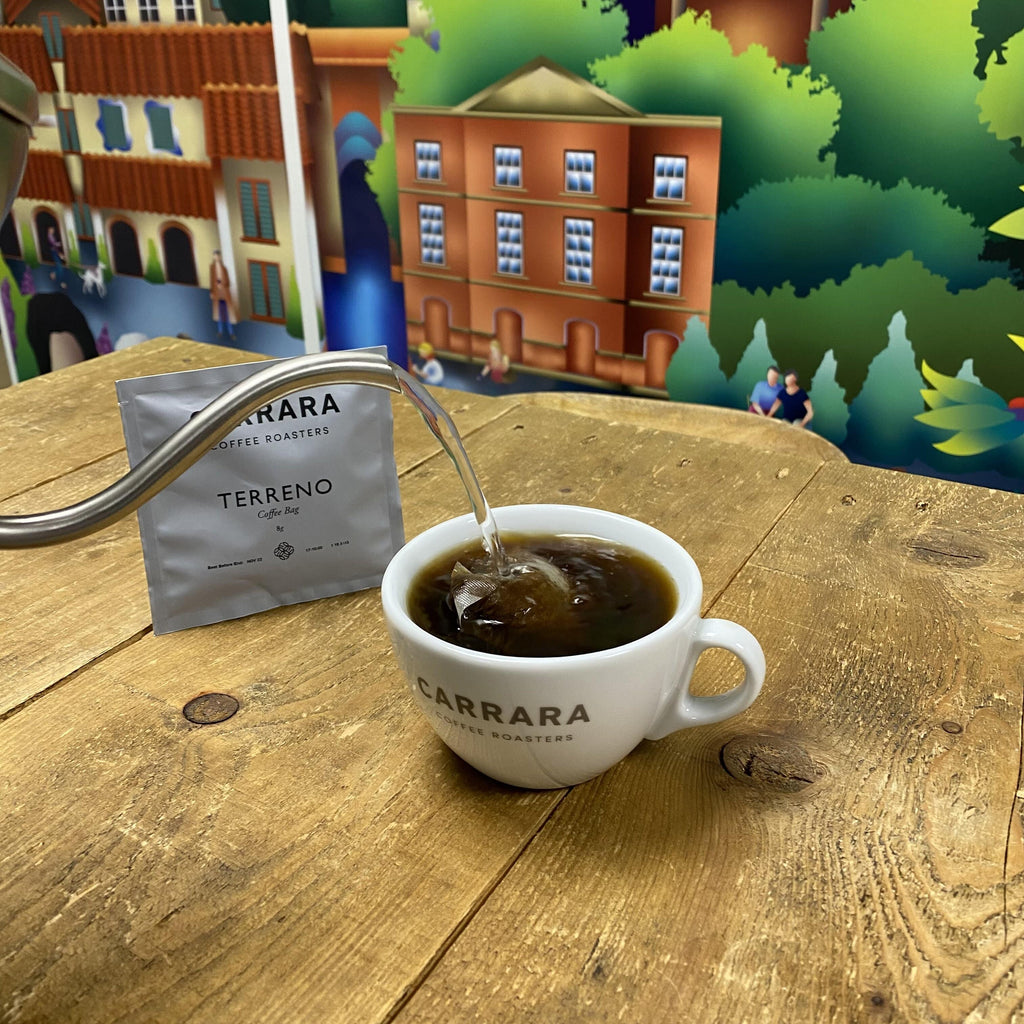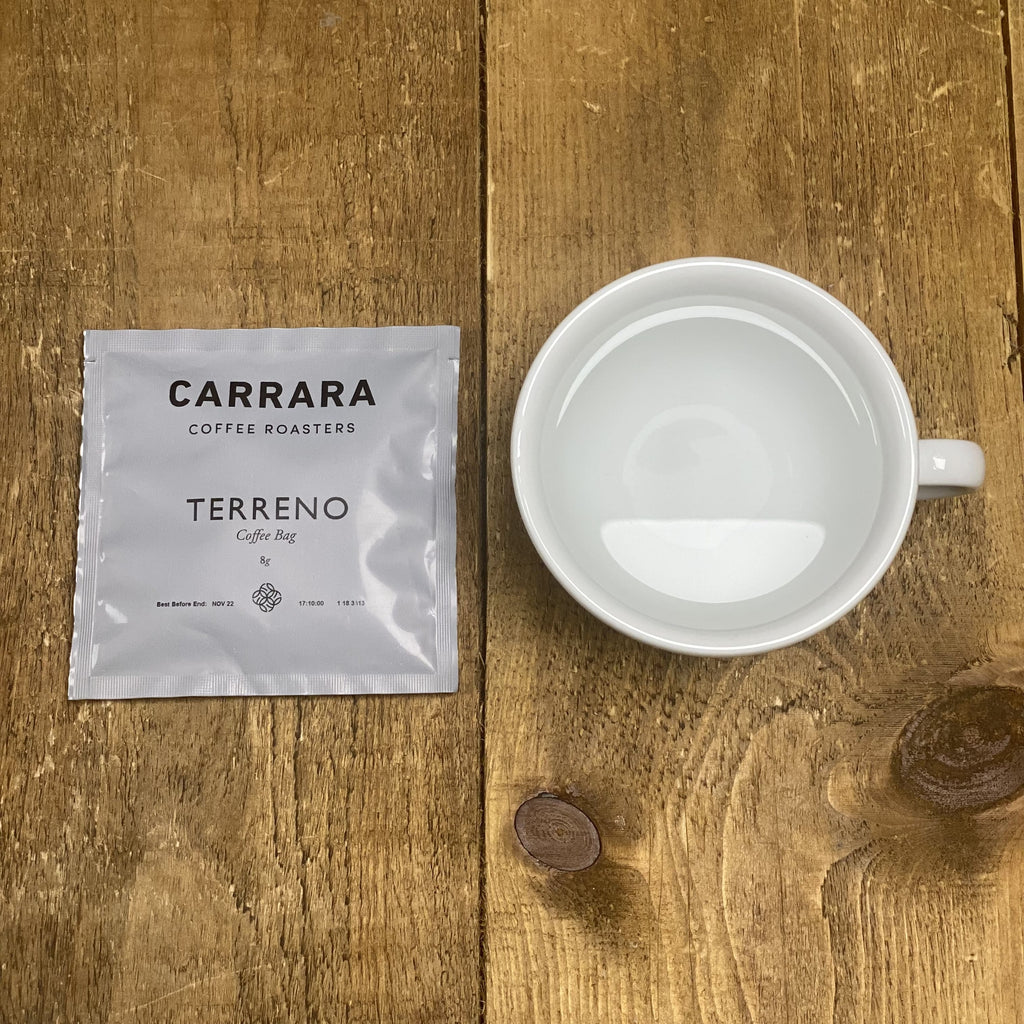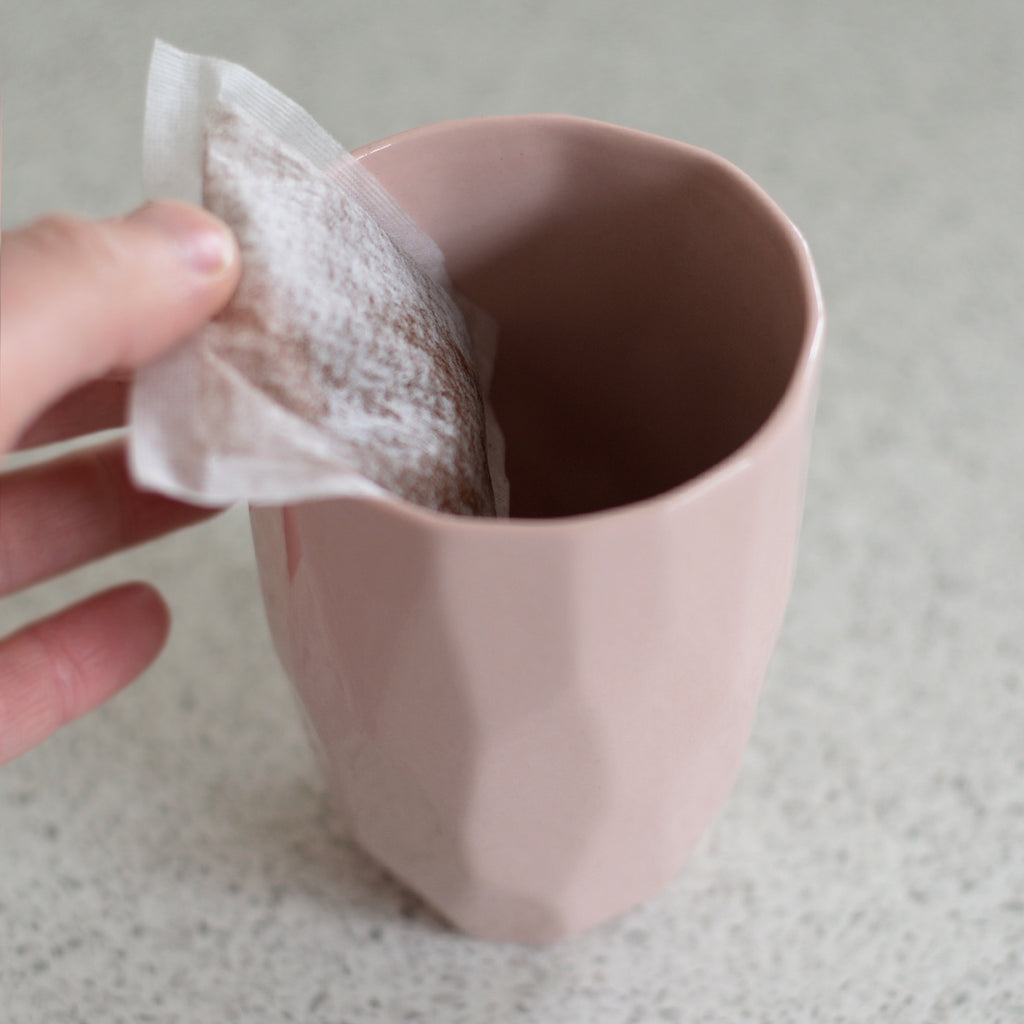 Roastery Notes
Carrara's Terreno inspired Coffee Bags are the ultimate on-the-go beverage to revitalise your day. All you will need to make a delicious convenience coffee is a cup and hot water. 
Add your Terreno coffee bag to hot water and brew to your liking. The recommended brew time is 3(+) minutes. The dark roast of this drink really comes through when enjoyed black, however, if you prefer a splash of milk be our guest. 
We are pleased to say that this is a sustainable product. The coffee bag shall biodegrade so please compost where appropriate. The plastic sachet can be recycled, but please check with your local authority to see if they accept 04 low-density polyethylene.